Company Profile
Established in 1988 by Vic Szilard, Advanced Lock & Safe has provided mobile lock, safe and alarm services in the Bullhead City area since 1992. Services include emergency opening of homes, businesses, most foreign and domestic automobiles, safes, vaults or just about anything that has any kind of locking device on it. He can generate new keys if keys are lost, (except autos and trucks) rekey locks and change the combination of almost any safe or vault. Vic designs, installs and services multi-level masterkey systems for most brands of lock including Assa high security locks. He also can install and maintain mechanical and electronic access control devices, door closers and openers and state-of-the-art wireless burglar alarm systems with cameras and remote access for full home automation and interactive control of lights, blinds, door locks, thermostats, garage door openers, the security system, indoor/outdoor cameras and more!
---
Personal Interests
Flying
In 1980, at the age of 17, Vic earned his private pilot's license in a single-engine Piper Warrior II. By age 21 he had achieved his commercial pilot's license for both single and multi-engine land aircraft. And at age 23, he completed the licensing requirements for an Airframe and Powerplant mechanics license while managing a small airport in Southern California. His love for flying continues to this day. Victor has logged over 1200 hours of flight time in 24 different types of aircraft. As a Commercial Pilot, he has piloted scenic flights, performed aerial banner towing operations and maintenance flights of repaired or restored aircraft.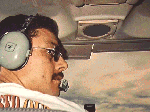 Computer/Internet
Vic has been working with computers since he took his first computer class in 1981. He was on the Internet (originally ARPANET) and frequenting bulletin-boards and University web sites before anyone knew there was an Internet. He also builds and maintains all of his own computers and in 1995 became the manager and Hostmaster of a local web hosting company and works this company (AZRiver.com) to this day providing dedicated Unix web hosting services to family, friends and clients all over the world.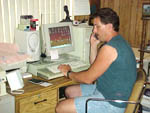 Sports & Hobbies
Vic was a competitive swimmer for over ten years and worked as a lifeguard and swimming instructor for the Los Angeles Unified School District while attending high school in Van Nuys, graduating from Birmingham High School in 1981. He then went on to play a season of Water Polo at the Los Angeles Valley College, also located in Van Nuys, CA. Although no longer a competitive swimmer, outdoor water activities are still a big part of his life. Living within a mile or two of the Colorado River he regularly goes boating, fishing and swimming in the river and also rides his beloved stand-up Jet Ski. Before moving his family to Arizona, he participated in desert Hare Scramble motorcycle races in the high desert of California, until a terrible accident left him almost paralyzed. It was during recovery from spinal surgery that he decided to study to become a locksmith. His other hobbies include ammunition reloading, pistol & rifle shooting, hiking, off-road 4X4 travel, camping, survival, video and still photography. He has been an NRA instructor since 1994 teaching Rifle, Pistol, Personal Protection, and Arizona CCW classes.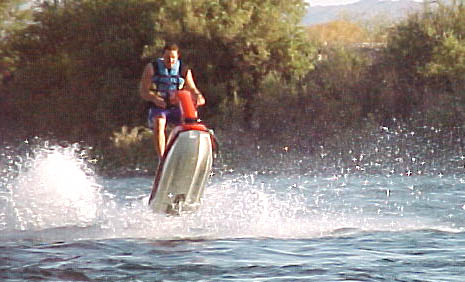 Public Service
Vic worked about eight years as a volunteer Deputy Sheriff with the Mohave County Sheriff's Office as an officer in the Bullhead City Search & Rescue unit, earning the rank of Sergeant. Prior to his service the Sheriff's Department Vic sponsored and/or coached several youth Baseball and Soccer teams.